【Reduce Fat and Gain Muscle】Banana&blueberry quinoa protein bar
Finally, we have developed an oil-free and crunchy energy bar, high protein and low fat, before and after sports eat two pieces you will feel better.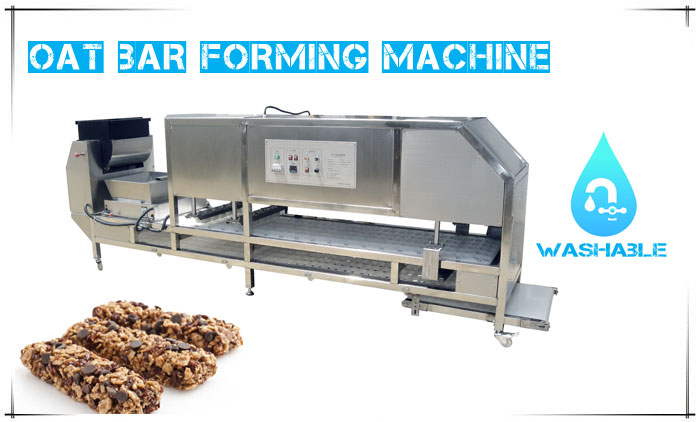 Protein Oat Bar Forming Machine
Ingredients
Quinoa: 1/2 Cup
Oatmeal: 1 Cup
Ripe bananas: 2
Blueberry: 1/2 Cup
Chia Seeds:1 Tbsp
Protein Powder: 2 Tbsp
Dried cranberries: 1/4 Cup
Any crushed nuts that you love: 1/4 Cup
Peanut Butter/PB2: 1 Tbsp
Cinnamon Powder: 1 Tsp
Vanilla Extract: 1/2 Tsp
Salt: 1/4 Tsp
Cardamom powder: 1/4 Tsp
Baking powder: 1/2 Tsp
Lemon juice: 1 Tbsp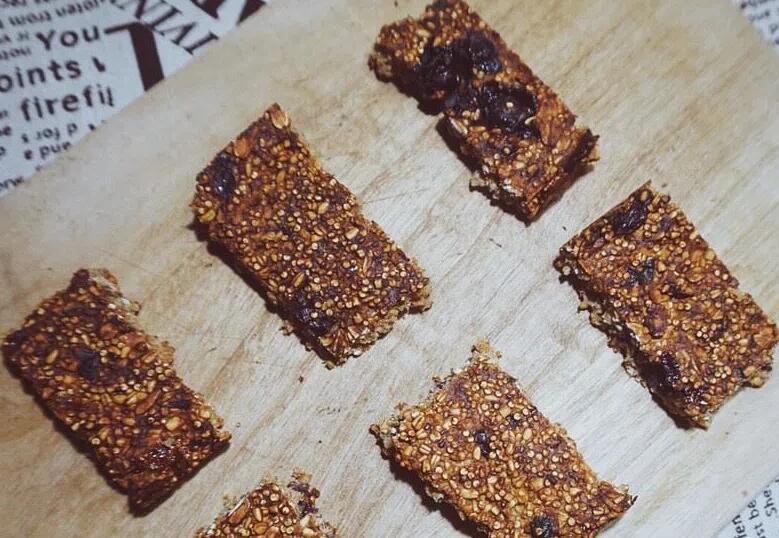 Step 1
Preheat the oven to 175°C.
Step 2
In a large bowl, combine the quinoa, oats, chia seeds, and all ingredients except baking powder.
Step 3
Pour in the remaining ingredients and stir until no dry matter remains, then sprinkle with baking powder and stir.
Step 4
Line a baking sheet with tin foil, pour the mixture into it, smooth it out with a spatula, and send it to the oven for 20-25 minutes.
Step 5
When done, let it cool and slice, and you can eat it as a healthy snack!
Dragons Machine has different models of protein bar machine, want to know more details, please send us an inquiry, more solutions will offer to you.