Easy to cook and easy to store, instant noodles have become one of the few products that have been unaffected by the COVID-19 outbreak and have seen a surge in sales. Driven by recovering demand, many companies are now investing more in their products to make them tastier, more unique, and healthier to meet the discerning tastes of consumers.
The epidemic has brought irreversible changes to people's lifestyles. The instant noodle industry has shown resilience in fighting the crisis and the industry supply chain has been able to maintain normal operations.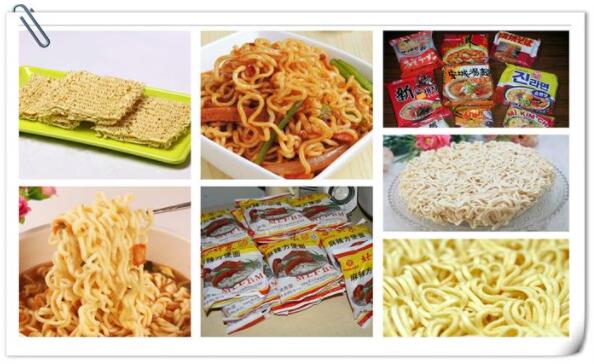 Advanced automated manufacturing equipment and logistics have helped the convenience food industry improve its overall strength and advantage.
With longer working hours, more young customers are spending less time doing chores and more time relaxing, and they prefer to buy ready-to-eat foods.
Central to retailers achieving sustainable growth is that their instant noodle products should be tasty and healthy. Many convenience food brands have products that can approach the taste of restaurants and develop more varieties that meet the needs of the younger generation.
Achieving high customer satisfaction through error-free packaging
Packaging and sealing are essential tasks in instant noodle production. A noodle package usually contains a pre-cooked noodle block plus several small bags with spices such as seasoning powder, sauce and dried vegetables. On the production line, these individual pouches are arranged on a high-speed moving conveyor belt, placed on top of the associated noodle block, and then transferred together to the cross-cut sealing packaging machine.
During the production process, a variety of factors can cause the flavoring pouches to slip between two noodle blocks and be cut by the cutter or packaged separately into two pouches side by side. Such defective products can lead to consumer complaints and damage the company's reputation, so deliveries to distributors of such products should be minimized. Since Jinan Qunlong's instant noodle models had previously been produced with a very low error rate, another aspect of quality control was critical: it was necessary to ensure that defective products were reliably sorted out, not defect-free ones.
Since the process inside the sealing and packaging machine is not observable, and since any packaging defects are often not visible from the outside during subsequent optical inspection, it is difficult to identify the exact cause of the aforementioned errors. Therefore, it is in principle almost impossible to avoid defective products. Nevertheless, to avoid delivering substandard goods, instant noodle manufacturers use highly automated quality inspection equipment with minimal delays.